Online Support
VitourHanoi 003
Hotline: +84-4.62701639

Tours Discount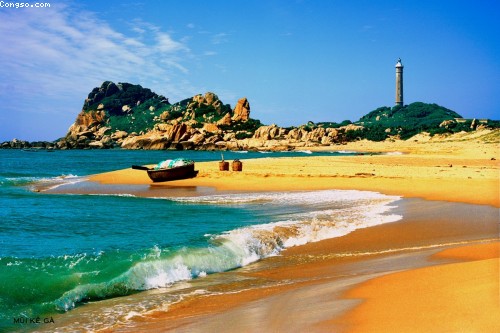 The Sea & Highland of Southern
Duration: 7 Days 6 Nights
• Highlights: DAY 1 - ARRIVE HO CHI MINH CITY / DAY 2 - HO CHI MINH CITY – CITY TOUR / DAY 3 - HO CHI MINH CITY - DALAT / DAY 4 - DALAT - DALAT PALACE / DAY 5 - DALAT - PHAN THIET / DAY 6 - PHAN THIET - OCEAN DUNES GOLF CLUB PHAN THIET / DAY 7 - PHAN THIET - HO CHI MINH CITY

DAY 1 - ARRIVE HO CHI MINH CITY
Upon arrival in Ho Chi Minh City, you'll be transferred to your hotel for a chance to settle in. For the rest of the day, you're free to explore crowed city at your leisure.
Overnight in Ho Chi Minh City.


DAY 2 - HO CHI MINH CITY – CITY TOUR (B)
Pick up at your hotel. We will visit War Crime Museum first (This museum tells the story of war from the Vietnamese perspective. Exhibits include photographs, machinery, and weapons that depict the harsh realities of war). Continue Thien Hau Temple (One of the most important pagodas in the city, this richly decorated temple is dedicated to Thien Hau, the Goddess of the Sea and patron of sailors. China town (Settled in the late 18th century, this labyrinthine section of Ho Chi Minh City bustles with restaurants, exotic stores, and markets) and Binh Tay market (This is the main marketplace in China Town, where a great deal of wholesale trading occurs. Experience the commotion of this integral part of the city's daily business ). Then we have a lunch at restaurant.
Afternoon: We visit Reunification Hall which was the residence of the President Ngo Dinh Diem of the former South Vietnam until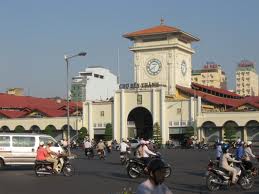 1975 (1960s - Apr 1975s). General Post Office And the last destination is City Hall and find out why this is one of the most photographed buildings in Ho Chi Minh City. Constructed in the early 1900s, City Hall is a beautiful example of French colonial architecture.
Overnight in Ho Chi Minh City.
DAY 3 - HO CHI MINH CITY - DALAT (B)
This morning, transfer to the airport for a short flight to Dalat. Dalat is reminiscent of an alpine town with its French chalets, pine forests, and wide variety of flowers and vegetables that are traditionally found in Europe. After checking in at your hotel, you can spend the afternoon visiting places like the Bao Dai's Summer Palace, the former Railway Station, Xuan Huong Lake, Lam Ty Ni Pagoda and other sites. It is advised not to exert too much energy though, as another amazing day of golf lies ahead.
Overnight in Dalat.
DAY 4 - DALAT - DALAT PALACE (B)
You will also be able to witness some of Vietnam's natural beauty as the course was gently crafted into the rolling hills of Dalat and overlooks the majestic Xuan Huong Lake. You are free to rest and explore Dalat.
Overnight in Dalat.
DAY 5 - DALAT - PHAN THIET (B)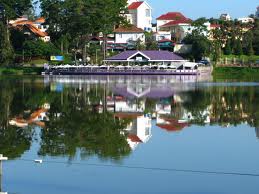 In the morning, you will be transported by car to Phan Thiet, a small harbor town that thrives on fishing and is renowned for the production of fish sauce. The city is also a popular tourist spot and home to luxury beach resorts and an international class golf course (which you'll visit tomorrow). Upon your arrival in Phan Thiet, you'll transfer directly to your hotel to prepare for another exciting and competitive day or if you choose, relax by the nearby beach of Mui Ne.
Overnight in Phan Thiet.
DAY 6 - PHAN THIET - OCEAN DUNES GOLF CLUB PHAN THIET (B)
You will have opportunity to discover the beauty of Phan Thiet water tower or aquarium or simply go to Ben Thanh beach to swimming or playing sport game. Finally, you'll return to your hotel to spend the remainder hours at your leisure.
Overnight in Phan Thiet.
DAY 7 - PHAN THIET - HO CHI MINH CITY (B)
This morning return to Ho Chi Minh City. Spend the day at leisure for some last minute shopping. Optional tours can be set up for those inclined to sightsee more.
Overnight in Ho Chi Minh City.
DAY 8 - DEPART HO CHI MINH CITY (B)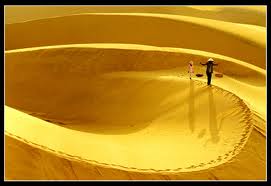 You will have time for buying some souvenir for relative and then you will have some time to explore this fascinating city if you so choose. Later, you transfer to Tan Son Nhat Airport for your onward flight.
PLEASE CONTACT VITOURS HANOI FOR MORE INFORMATION !