Online Support
VitourHanoi 003
Hotline: +84-4.62701639

Tours Discount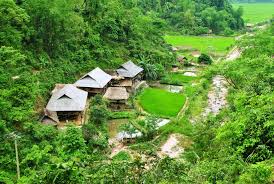 The Northwest Highlands of Mai Chau
Duration: 4 Days 3 Nights
• Highlights: Day 1: Hanoi – Mai Chau – Hang Kia / Day 2: Hang Kia – Van village / Day 3: Van village – Xam Khoe / Day 4: Xam Khoe – Hanoi.
This journey to the northwest highlands of Mai Chau offers a balance of cultural interest and physical activity, set amongst some of northern Vietnam 's most stunning scenery. We trek for 3 days through villages in Mai Chau and overnight in a White Thai village where we have the opportunity to observe the lifestyle of these minority groups. From the mountainous region of Mai Chau, we travel back to the colonial capital city, Hanoi.
Day 1: Hanoi – Mai Chau – Hang Kia (D)
In day you will take a drive West toward Mai Chau with one stop in Hoa Binh City for refreshments and coffee. Continue driving toward Mai Chau valley, about another 1.5 hours away, stopping on the way to take in the spectacular scenery. Our hosts for this evening will be the White Thai minority people and you will stay in one of their traditional stilt houses. In the afternoon, we will continue visiting Hang Kia from Mai Chau Valley. We first take a small 3 hours trek on rocky path to Hang Kia village.
Overnight with black H'Mong ethnic family.
Day 2: Hang Kia – Van village (B, D)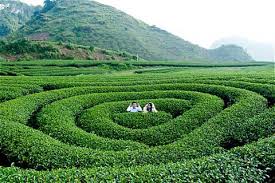 Simply breakfast with the family, start our 6 hour trek to van village. On the way we will stop for rest, snacks and photos. After passing a river, we will reach a Thai village before lunch in a local house. Arrive in Van village in the late afternoon, it is time to discover the village or to refresh before our dinner with the Thai family. Brief: - 6 hours trekking on downhill jungle and flat dirty path.
Overnight at home-stay
Day 3: Van village – Xam Khoe (L,D)
Simply breakfast will be prepared by our local guide. Good bye to the Thai family and continue our journey to Xam Khoe village in about 5 hours trekking. We will go through jungle on an uphill and downhill path. Picnic lunch will be served on the way with some simple Vietnamese foods. Arrive in our village by the early afternoon, spend time to walk around the village and may visit some family before our dinner in the home-stay host family. Brief: - 5 hours trekking up and down hill.
Overnight at homestay
Day 4: Xam Khoe – Hanoi (B, L)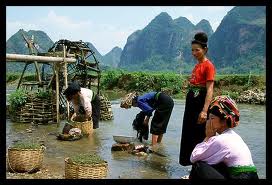 Following breakfast you begin a soft trek in this beautiful valley, going from one village to another and have a chance to get in touch with local villagers going about their daily business tilling the fields, logging or herding the buffalo. Driver will meet you at Khoe Village for transfer back to Lac Village for lunch. Afterwards you can stroll around the hamlets, before returning back to Hanoi
PLEASE CONTACT VITOURS HANOI FOR MORE INFORMATION !