Online Support
VitourHanoi 003
Hotline: +84-4.62701639

Tours Discount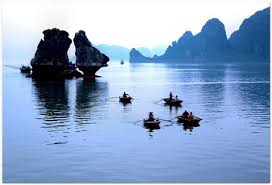 Mystery Ha Long Bay
Duration: 4 Days 3 Nights
• Highlights: DAY 1: HANOI / DAY 2: HANOI / DAY 3: HANOI - HALONG / DAY 4: HALONG - HANOI

DAY 1 - HANOI (D)
On arrival at Hanoi's Noi Bai Airport, guide will greet and transfer you by private car through the city to your hotel.
Note: normal check in time for hotels is 14:00 and schedule of this day will be adapted to your international flight arrival time.
Vietnam's quaint capital is a city of wide tree lined boulevards with tranquil lakes and colonial villa's and a more sedate pace than other Asian cities. Hanoi offers something for everyone and will leave you wishing that you had longer to explore this enthralling capital.
This afternoon wind down and indulge in the city's best spa followed by a Vietnamese dinner with a French touch in one of Hanoi's most charming restaurants housed in a beautiful villa.
Over the next two nights, enjoy the luxury but also the history of the Sofitel Legend Metropole Hotel. It is one of the most storied and opulent of Vietnamese hotels, and has played host to many celebrities and dignitaries, including Charlie Chaplin and Jane Fonda.
Overnight in Hanoi

DAY 2 - HANOI (B,L,D)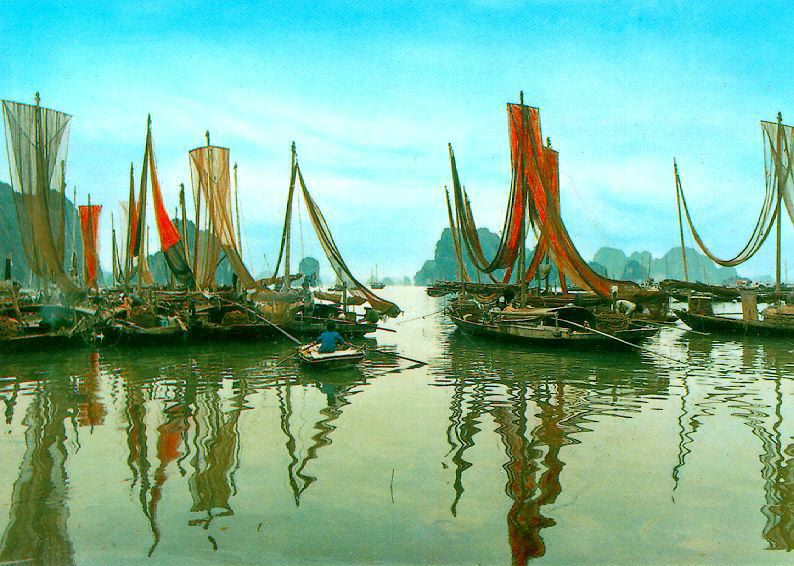 After breakfast, depart for an insider's tour of the capital. Starting a tour in the Long Bien Bridge (originally nameDoumer Bridge)- one of the symbol of Vietnam which was built in 1902 by Sir Gustave Eiffel.
From Long Bien, take a walk in crowed atmosphere which are narrow streets and alleys is home to literally thousands of small businesses and shopkeepers.
It's a great place to explore with plenty of photo opportunities all around you. It is here in this area that lies the soul of the city, one the most ancient capitals of Southeast Asia. A mixture of village and old way of life amidst a modern and growing city offer amazing contrasts.
Have lunch at Koto Restaurant Dine for a cause at KOTO Restaurant. KOTO or 'Know One Teach One' is supported by Street Voices, an NGO dedicated to offer a brighter future to street and disadvantaged youth in Vietnam. The youth in the KOTO training program study hospitality, English and life skills and gain essential experience working at KOTO restaurant.
Continue to the Temple of Literature. In 1076 Quoc Tu Giam - Vietnam's first university, also referred to as Van Mieu, was established within a temple to educate Vietnam's royalty, mandarins and members of the elite.
For sunset continue to West Lake and one of the oldest Buddhist pagodas in Hanoi, Tran Quoc. The romantic Than Nhien causeway where the pagoda and temple are situated makes an excellent backdrop for photographs.
Time permitting, or as an alternative to one of the above, visit the highly acclaimed Vietnam Women's Museum (closed on Mondays). The museum is located near Hoan Kiem Lake and offers wonderful insight into the lives of Vietnamese women. Displays highlight Vietnam's vast cultural diversity and educate on the significant role Vietnamese women play in Vietnamese society. Learn historic and modern-day traditions centered on births, weddings, motherhood, spirituality and more.
Overnight in Hanoi

DAY 3 - HANOI - HALONG (B,L,D)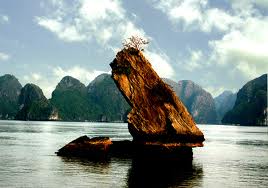 08:00 depart for the 3.5-hour drive to Halong Bay. Journey there through the rich farmlands of the Red River Delta, observe everyday life of Vietnamese villagers as they work the rice fields, take pigs to the market on motorbikes and plough the fields with their water buffaloes. Arrive from Hanoilate morning and welcome at the pier of your chosen boat company. Check-in procedures and transfer to your boat for the overnight journey into the Bay. Lunch is served on board as you cruise into Halong Bay (note: menus vary on each boat). Cruise by rock formations with such names as Sail, Dog and Dinh Huong (incense pot). Towards the end of the day set anchor for the night as the sun sets followed by dinner.
Overnight aboard boat on Halong Bay

DAY 4 - HALONG - HANOI (B)
On your return to Halong City enjoy a full breakfast (brunch on some boats) as your boat weaves its way back to the dock. Upon disembarkation your driver will meet you for the transfer back to Hanoi for flight out.
PLEASE CONTACT VITOURS HANOI FOR MORE INFORMATION !