Online Support
VitourHanoi 003
Hotline: +84-4.62701639

Tours Discount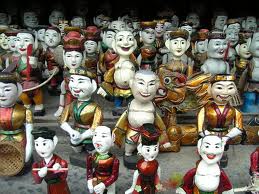 Cultural Hanoi
Duration: in Days
• Highlights:
DAY 1 - HANOI ARRIVAL (D) / DAY 2 - HANOI - DUONG LAM - TAY PHUONG - HANOI (B,L,D) / DAY 3 - HANOI - HANDICRAFT VILLAGES / DAY 4 - HANOI COOKING TOUR / DAY 5 - HANOI DEPARTURE
DAY 1 - HANOI ARRIVAL (D)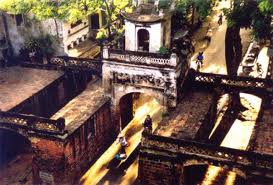 Upon arrival in Hanoi, your guide and private car will meet you and help transfer you to the hotel for check-in. Depending on your arrival time, visit the city's Ethnology Museum (closed on Mondays) to explore Vietnam's diverse culture through the Museum's unique presentation of articles and dress used in daily life. As an alternative to the Ethnology Museum, visit the highly acclaimed Vietnam Women's Museum (closed on Mondays). The museum is located near Hoan Kiem Lake and offers wonderful insight into the lives of Vietnamese women. Displays highlight Vietnam's vast cultural diversity and educate on the significant role Vietnamese women play in Vietnamese society. Learn historic and modern-day traditions centered around births, weddings, motherhood, spirituality and more.
This evening, experience a Tuong performance which is a traditional form of entertainment in northern Vietnam. (Depending on the day you arrive, the performance may be a Ca Tru performance instead
Note: if Ca Tru or Tuong are not available on this evening a traditional water puppet performance will be seen instead.
Your dinner will be held in the heart of Hanoi's Old Quarter in the home of a true Hanoian who learnt her culinary skills from her grandmother who used to cook for the French elite in the 1930's.
Overnight in Hanoi.
DAY 2 - HANOI - DUONG LAM - TAY PHUONG - HANOI (B,L,D)
Head to Hanoi Botanical Gardens for a 40 minute Tai Chi session. Proper breathing and concentration are an integral part of the practice of any martial art and the Tai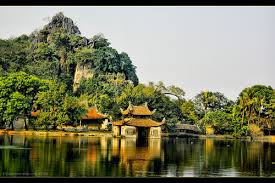 Chi taught is suitable both for those with no prior experience, and those who have already studied other martial arts.
After, head back to your hotel for breakfast before departing for today's excursion west from Hanoi to Duong Lam village, a purely agricultural village of the Northern Red River Delta that still preserves many hundred-year-old houses. Visit Mong Phu temple in Mong Phu commune - the only hamlet whose original village entrance remains intact. Continue on through the narrow alleys to see the old late rite houses which make up this charming village. For lunch enjoy a local style meal in a 100-year old house.
After lunch, continue driving to Mia Pagoda (another hamlet of Duong Lam) built in the 15th century Some 287 statues of all sizes can be seen here including famous sculptures such as the statue of Buddha and the statues of the 'Eight Vajra Deities'. Then, visit Ngo Quyen temple and Phung Hung temple, places dedicated to two national heroes - Ngo Quyen and Phung Hung. Lastly, on the way back to Hanoi, stop at Tay Phuong Pagoda. The pagoda offers beautiful architecture and ancient, unique sculptures. It was one of the first pagodas built in Vietnam and has magnificent dragons and demons carved into the wooden roof. From here continue back to Hanoi, a 45-minute drive.
This evening dine at a gorgeous restaurant housed in a resorted villa.
Overnight in Hanoi.
DAY 3 - HANOI - HANDICRAFT VILLAGES (B,L)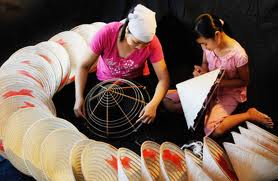 In the morning, travel just outside of the busy capital city for a unique look into the traditions and cultures of rural Vietnamese communities. This specially-designed tour takes you to some of the best of these villages to see crafts such as conical hats, bird cage making and a lovely traditional wood village.
Head back to Hanoi for lunch and in the afternoon have a visit with a traditional doctor. She has been a practitioner of "Traditional Eastern Methods" for over 20 years worldwide including France, China, Italy, North Korea and Vietnam. After, visit 'traditional medicine street'. Your senses will come alive with the variety of traditional medicinal herbs and spices on offer. (Note: Dr Huong visit is subject to availability & it can accommodate maximum 15 people.)
Evening at leisure.
Overnight in Hanoi.
DAY 4 - HANOI COOKING TOUR (B,L)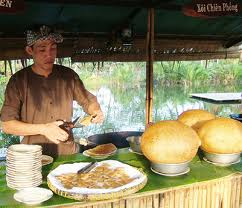 Hanoi is fast becoming one of the most attractive in Asia. This insider tour helps you discover the world of street food. Our knowledgeable guide will take you to the most interesting place that can help you feel the different in our country. Then in lunch, you can enjoy the result that you make in the morning .In the afternoon you will take a walk to visit an ancient house that can tell the traditional lifestyle of traditional Vietnamese.
The rest of this afternoon and evening at leisure.
Overnight in Hanoi.
DAY 5 - HANOI DEPARTURE (B)
Enjoy your day at leisure until your transfer to the airport for your onward flight.
PLEASE CONTACT VITOURS HANOI FOR MORE INFORMATION !