Online Support
VitourHanoi 003
Hotline: +84-4.62701639

Tours Discount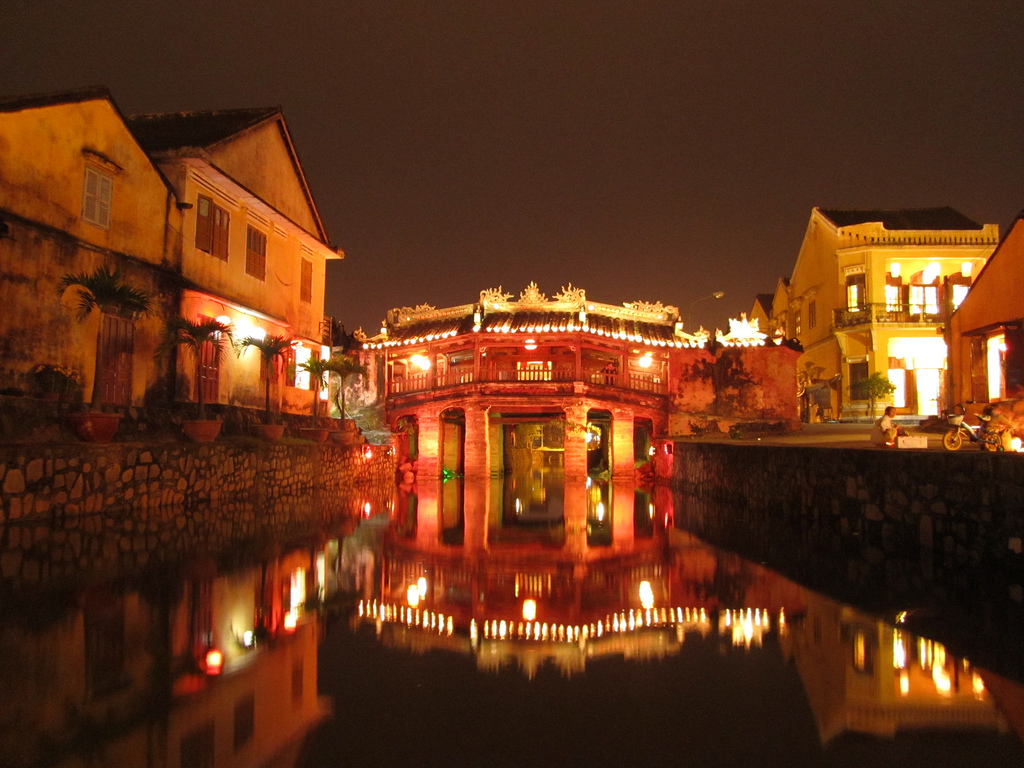 Central Vietnam Charitable Tour: Hue & Hoi An
Duration: 5 Days 4 Nights
• Highlights: DAY 1 - HUE ARRIVAL /DAY 2 - HUE / DAY 3 - HUE - HOI AN / DAY 4 - HOI AN / DAY 5 - HOI AN - DEPARTURE
DAY 1 - HUE ARRIVAL
Upon arrival in Hue you will be welcome by our driver and transferred to your hotel.
Hue is the imperial capital of Vietnam which has a rich history. The city is dotted with mesmerizing tombs and mausoleums of the last emperors of Vietnam which reveal fascinating insights into the lives of the imperial families and their subjects. The ancient Citadel reflects the pomp and ceremony of the dynastic rulers as well as the scars of many years of turmoil, both ancient and modern (the Royal Citadel was badly damaged in the latter stages of the war) but retains a sense of grace and majesty even today.
This evening is free at leisure.
Overnight in Hue.
DAY 2 - HUE (B,L)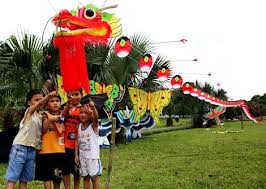 This morning enjoy a guided tour of the Imperial Citadel where the Nguyen Dynasty ruled between 1802 and 1945. After exploring the ruins of this wonderful monument depart for the Mausoleum of Tu Duc, built decades before its occupant's death the tomb was used as a palace retreat before the emperors resting place.
A special lunch is served at a pagoda/orphanage which has been run by nuns since 1987. A delicious vegetarian meal will be served in the tranquil pagoda grounds by the resident nuns. By patronizing the restaurant you will be supporting the orphanage.
Following lunch visit the home of a local kite maker. A third generation traditional kite maker visiting this artisan will help to keep this unique craft alive. Tour his house and the workshop where he makes the kites. Learn about and try your hand painting a kite. The painting requires a delicate hand, mixing beautiful colors in a harmonious way. When finished, you can keep the kite as a souvenir of this wonderful experience. This is an enjoyable experience learning about the livelihood and lifestyle of a local artisan in historical Hue. If the weather is right, you can join the school children who gather by the lake near the citadel to fly their kits.
Evening at leisure.
Overnight in Hue.
DAY 3 - HUE - HOI AN (B,L)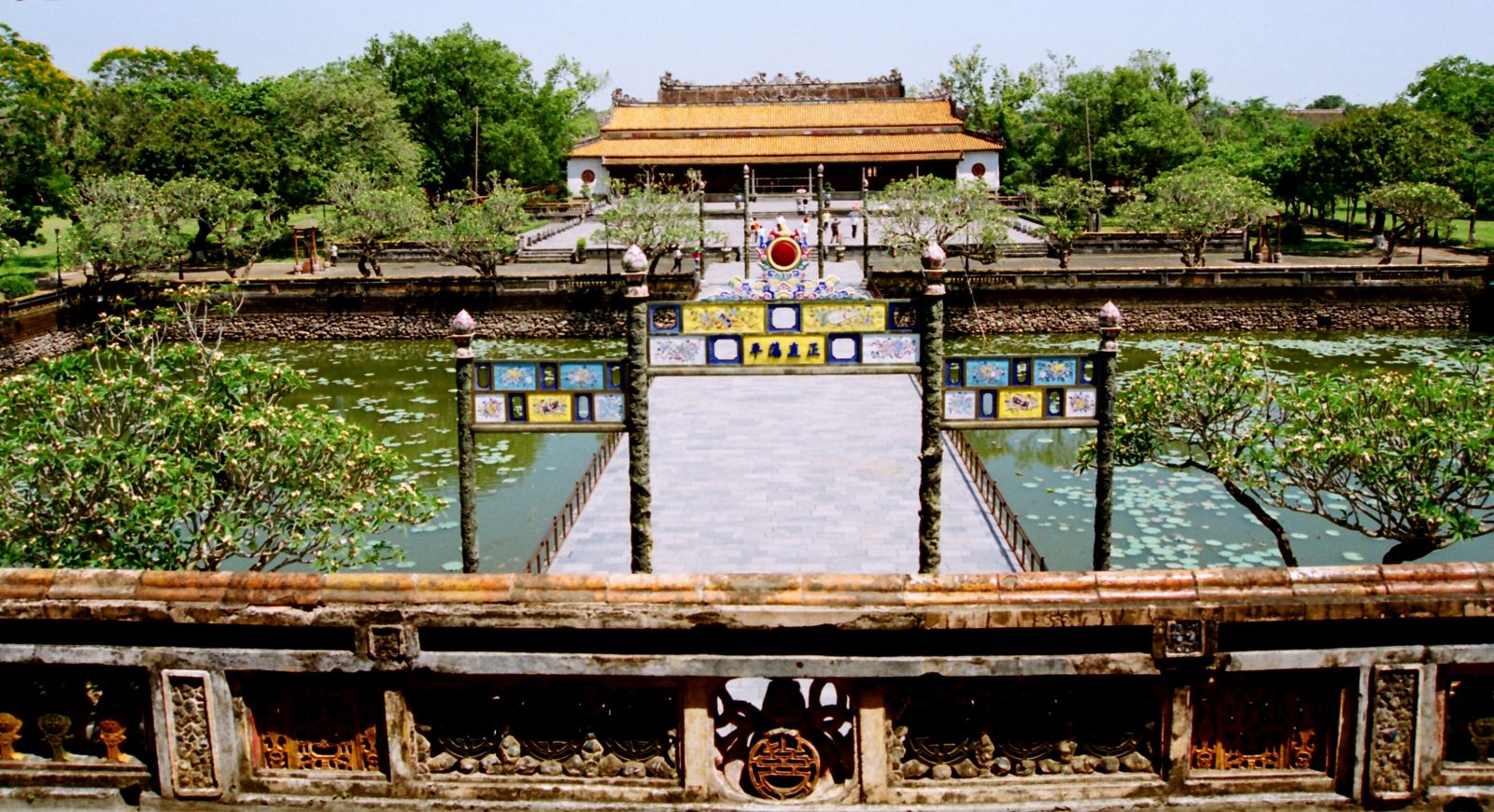 Following breakfast depart for the Hue College of Medicine and Pharmacy who's 'Office for Genetic Counseling and Disabled Children' provides vital assistance to sick and disabled children and their families in Central Vietnam and the Central Highlands. This centre offers vocational training to disabled youth as well as running a rehabilitation center, programs for children with intellectual disabilities and heart operation programs. Tour the centre to learn more on the programs offered here.
Continue to visit Khai Dinh's Tomb which is traditional Vietnamese in design with a European touch making it unique from the other tombs in Hue.
Have a Vietnamese lunch before leaving Hue for Hoi An, a major Asian trading port in the 17th and 18th centuries whose architecture and relaxed lifestyle has changed little over the years. The scenic route passes through the wonderfully photogenic fishing village of Lang Co before climbing over the Pass of Ocean Clouds.
Drive through Danang and make a stop at the Cham Museum, which contains the finest collection of Cham sculptures in the world.
Upon reaching Hoi An, transfer to your hotel for check in. This evening is at your leisure.
Overnight in Hoi An.


DAY 4 - HOI AN (B,L)
After breakfast take a walking tour of the ancient town centre to visit former merchants' houses, a Chinese communal hall and the colorful market. Have lunch at Streets. The restaurant is a not-for-profit, sustainable, social enterprise initiative for street kids and other disadvantaged youth.

This afternoon, experience a tour with the Lifestart Foundation. It is a registered, non-profit charity organization helping the disadvantaged find community, learn life skills and obtain vocational livelihoods through handicraft. The cost of this tour directly supports disadvantaged Lifestart community members.
First, enjoy a brief stroll through town to board a local boat for a short boat trip across the river. About 15 minutes later, you will arrive at the painter's house where you will participate in an hour-long, hands-on traditional painting class. The class is taught by the local artist Mr. Sinh Trong who has been sponsored and helped by Lifestart Foundation. The Foundation helped Sinh to realize his passion for painting turning it into a vocation. At the end of this lively session, you will be able to keep your own handmade card as a souvenir. After, enjoy an hour-long lantern making class. Hoi An traditional lanterns are very famous and bring a beautiful charm into houses and streets. While creating your miniature lantern, you will have the opportunity to learn about Vietnamese life through interesting discussions with the class instructor and Lifestart members. Learn how the Foundation is helping people from disadvantaged backgrounds. Meet some of these lovely ladies and see how their beautiful products are made. As in the painting workshop, you will have the chance to keep your lantern as a memory of your time with Lifestart in Hoi An.
This evening is at your leisure.
Overnight in Hoi An.
DAY 5 - HOI AN - DEPARTURE (B)
Today is free for last minute shopping or sightseeing before departing to Danang Airport for your onward flight.
PLEASE CONTACT VITOURS HANOI FOR MORE INFORMATION !